New season sale
Use the code AF-NS23 on the checkout screen for free delivery  in the UK.
Pads dissipate the force away from the ankle along the pad and reduce the likelihood of injury elsewhere in the leg. Lightweight, flexible and easy to tailor to suit your own size and fit.
Currency conversions are estimated and should be used for informational purposes only.
Technical Details
What's in the bag?
2 x Ankle Pads
2 x Stirrup socks
Use and cleaning Instructions
What they do
Armour Flex Ankle Pads are designed to provide secure and reliable protection against impact around the lower shin, bony ankle protrusions and the achilles heel.
What they do
By using a carefully selected combination of different materials we've chosen for their impact resistance, comfort and flexibility.
We've made sure that the pads are up to a lot of kicks and knocks out on the pitch, we want you to feel as confident as we do that when you commit to that tackle you're protected. The pads have been tried and tested for impact to an industry standard for shin guards, its a lot of work however we want to guarantee a resilient product for you.
Protects against...
Severe bruising
Cuts and contusions
Strained ligaments
The Detail
Includes a strong grip hook and loop system to ensure each pad stays in place.
Maximum thickness of 8mm, we've made the pads as light as possible so you can barely feel them.
Patented Design in UK, EU, USA and New Zealand.
Tested to BS EN 13061 and CE certified.
Key Product Features
One size fits, our customisable pads allow for trimming to give you a snug fit.
Designed to be compatible with the Armour Flex shin pads working efficiently together for optimum lower leg protection.
Vent holes for air flow around shin.
Sweat channels to allow moisture to rapidly escape. Designed to keep you cool.
A strong grip between sock and pad means there's no unwanted movement on impact and the pad will stay in place for the entire match.
Application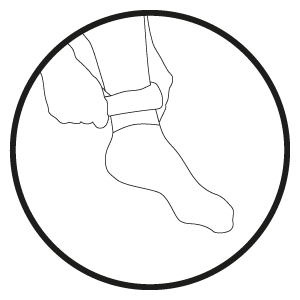 Put on the lightweight stirrup sock, ensuring the surface of the sock is smooth.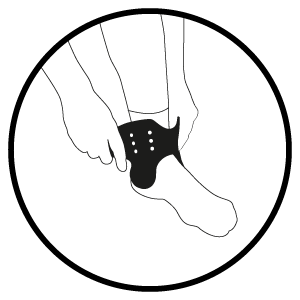 Centre the pad on the eye of the ankle and wrap around so the hook and loop fasteners on the back of the pad adhere firmly to the stirrup sock.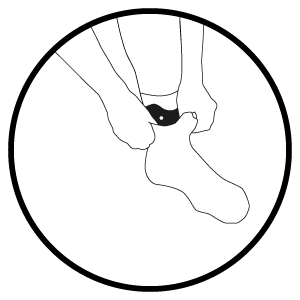 Smooth the pad on to the stirrup sock. Then put your usual match sock over the top.

PLAY ON!